To get backspin on a golf shot, strike the ball with a steep angle of attack and a square clubface. This creates a backspin, which makes the ball stop quickly upon landing.
Golfers strive to add as much spin to their shots as possible, especially when playing on the green or hitting a shot from the fairway. Backspin is a technique used to reduce roll and increase control over the initial shot.
To get backspin, golfers must ensure they hit the ball with a steep angle of attack and a square clubface. This combination creates backspin on the ball, causing it to stop more quickly upon landing. Additionally, golfers can adjust their swing speed, grip, and the angle of the club to manipulate the amount of spin they put on the ball. With these techniques, golfers can create more precise and accurate shots, giving them better results on the course.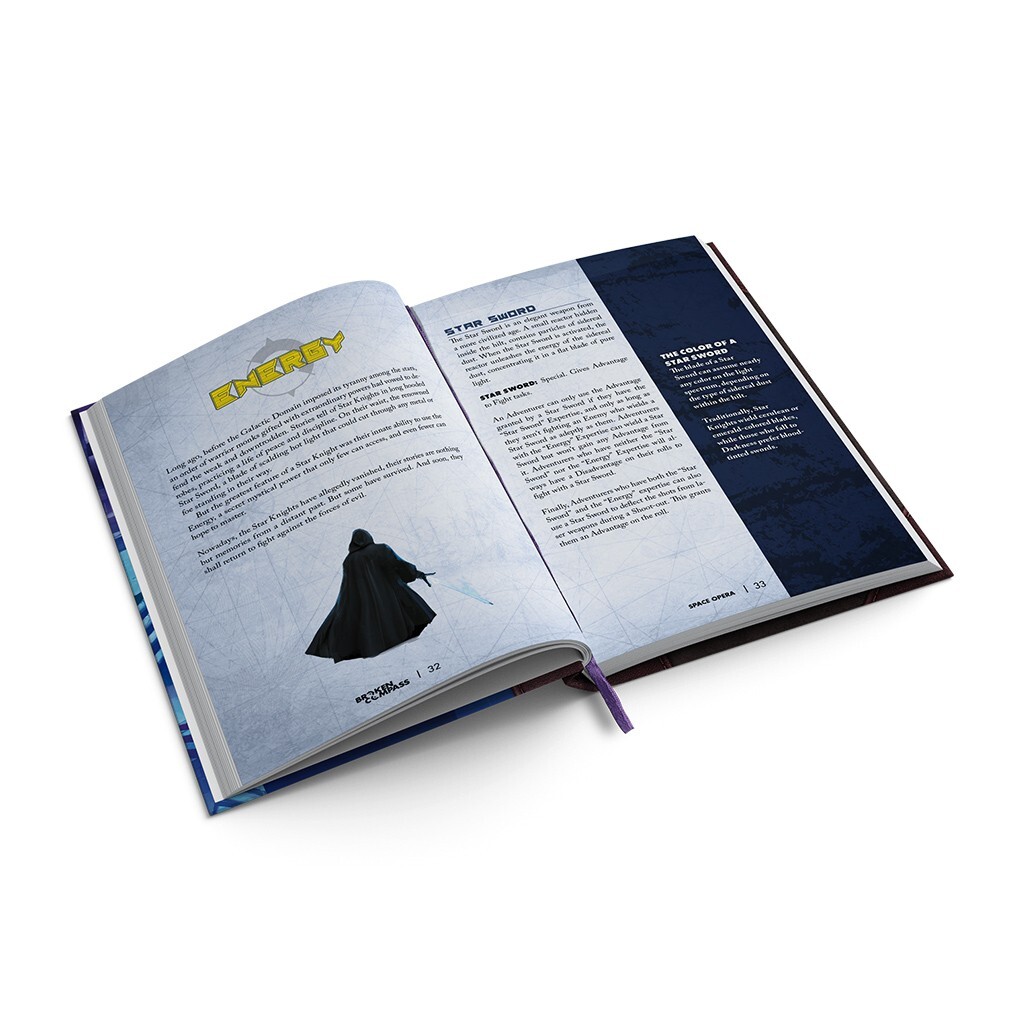 Credit: www.ebay.com
Understanding Back Spin
Golf can be a frustrating game, and one shot that can leave even skilled golfers pulling their hair out is the lack of backspin or excessive backspin. But what exactly is backspin? Backspin is when the golf ball spins backward off the clubface, creating lift and height.
This lift helps the ball stay in the air for longer, giving it more distance and control. This post will explore the key concepts behind backspin and how to generate it effectively.
Definition And Explanation Of Back Spin
Backspin is a rotational force applied to the golf ball as it is struck by the club. The spin is generated when the clubface imparts a counter-clockwise spin on the golf ball, creating a back-spinning effect. The spin has an impact on the flight of the ball, causing it to rise higher and travel a more extended distance.
The amount of backspin is determined by the loft of the club, the speed of the club head, and the quality of the strike.
Importance Of Generating Back Spin In Golf
Generating backspin is essential in golf, as it helps the player to achieve distance, control, and accuracy. Backspin helps to prevent the ball from rolling too far when it hits the green, which can be helpful when trying to land on softer surfaces.
It also provides players with more control over the shot, allowing them to stop the golf ball on the green more consistently. A shot without backspin can often roll past the flag and end up in the rough or sand, causing frustration for the golfer.
Discussion Of The Physics Behind Generating Back Spin
Generating back spin starts with the proper technique. The angle of attack and the position of the clubface at impact determines the amount of spin applied to the ball. The physics behind generating backspin is due to the Magnus effect, discovered by physicist Gustav Magnus.
This effect describes how a rotating body moving through fluid experiences a force perpendicular to the direction of motion. In the case of golf, the backspin generated by the ball moving through the air creates lift, allowing the ball to stay in the air for longer and travel a more extended distance.
To generate backspin, you need to follow these steps:
Use a club with a loft of more than 60 degrees
Position the ball closer to the front foot
Create an angle of attack that is steep
Make contact with the ball in a downward motion
Ensure your hands remain steady through the swing.
Understanding backspin is critical in golf, as it can make or break a shot. Remembering the importance of proper technique and physics can help golfers create effective backspin shots that land precisely where they want them to. With practice and patience, you can develop your ability to generate a backspin and take your game to the next level.
Mastering The Art Of Creating Back Spin
Are you tired of watching your shots roll off the green or watching your ball land with a thud and stick in the rough? The secret to creating backspin, or "spinny shots," is all in the technique. With a few simple adjustments, you can master the art of generating backspin and add a professional touch to your game.
Explanation Of Various Techniques To Generate Back Spin
There are several techniques that you can use to generate backspin on your golf shots. Here are a few examples:
Proper ball positioning: Place the ball slightly back in your stance to create a steeper angle of descent and allow the ball to spin more as it hits the ground.
A steep angle of attack: Digging deeper into the grass before the clubhead strikes the ball will create more friction. This friction will spin the ball back when it lands.
Clean clubface: Dirt and grass on the clubface can reduce backspin. Be sure to clean your clubface after each shot to give it the best chance of creating spin.
Lofted clubs: Higher lofted clubs such as wedges and lob wedges can create more backspin due to a more vertical swing plane.
Identifying Which Techniques Work Best For You
Every golfer is unique, and what works for one person may not work for another. As you practice generating backspin, try out different techniques to see which ones suit your style best. Experiment with ball position, swing angle, and lofted clubs until you find your sweet spot.
Practice Drills To Improve Your Back Spin
Improving your backspin takes practice. Two simple drills to try are as follows:
Use a tee: Place a tee on the ground and practice hitting the ball off of it. This drill will train you to hit the ball more steeply and create more backspin.
Use a spin ball: Using a spin ball can help you determine how much spin you are putting on the ball. A spin ball has a softer cover, which will help you create more backspin.
With consistency and the right technique, you can create a backspin like a pro and elevate your golf game to the next level.
Adjusting Your Strategy For Different Course Conditions
How Course Conditions Can Affect Backspin
The basic theory behind getting backspin on a golf shot is to create a spin that's in the opposite direction to the ball's flight, using a steep angle of attack. However, course conditions can be a critical factor in realizing this theory, affecting the backspin you generate.
Here's how:
Dry courses can reduce backspin since they provide less friction between the clubface and the ball.
In contrast, wet conditions can increase it, as there's more moisture on the clubface, allowing the golfer to grip the ball more effectively.
Windy conditions can significantly impact backspin. If it's blowing directly against the path of the ball, like headwinds, backspin can get reduced. Conversely, if the wind is blowing behind the ball, the spin will increase.
Modifications To Your Technique In Windy Conditions
Golfers who love to challenge themselves to play on windy days need to modify their technique to get the desired backspin. Here's how they can do it:
Set a low trajectory to increase the speed of the ball in headwinds while using a low-lofted club.
Increase launch angle for a higher trajectory in tailwinds, getting backspin off the trunk by using a higher-lofted club.
In crosswinds, golfers should aim at their target, to the equivalent of about two clubheads into the wind and release the shot. The spin will take care of the rest.
Adjusting Club Selection For Wet Or Dry Greens
Wet or dry greens play a vital role in determining the amount of backspin you generate on a shot. As a result, golfers should consider club selection when playing in wet or dry conditions. Here's a guide to follow:
Dry greens: As discussed, dry conditions reduce the backspin. So, to achieve the desired spin, golfers should opt for high-lofted clubs such as sand wedges, lob wedges, or pitching wedges.
Wet greens: On wet greens, golfers must choose lower-lofted clubs such as 9-iron or 8-iron for better results. These clubs will help generate more ball speed, which will increase spin.
Overall, to achieve backspin on a golf shot, it's essential to understand the course conditions and make tactical decisions that will allow a player to modify their technique and club selection when necessary. With the right strategy, golfers can master the game and achieve their desired results on any course.
Equipment And Technology To Improve Back Spin
Golf is a sport that is loved by many, and getting backspin on a golf shot is one of the most sought-after skills by golfers. Perfecting this skill requires a good understanding of the equipment and technology involved in achieving the desired results.
In this blog post, we will explore how to improve backspin in golf shots by using advanced equipment and technology. Let's get started with the first heading:
Overview Of Golf Clubs With Advanced Technologies To Optimize Spin
Golf club technology has come a long way, and there are now clubs available that can help optimize spin. Here are some key points about golf clubs with advanced technologies:
Golf clubs with grooves have been specifically designed to increase the amount of spin you can put on a shot.
Another way to improve backspin is by using clubs that have a higher loft angle. This allows you to get more height on the ball, which in turn leads to more spin.
Wedges are a great option for improving backspin. They have been explicitly designed to help players control their shots to achieve the desired amount of spin.
Use Of Launch Monitors For Improving Spin Rates
A launch monitor is an essential device that gives golfers accurate feedback to improve their spin rates. Here's what you need to know about launch monitors:
Launch monitors can provide valuable information about your clubhead speed, ball speed, launch angle, and spin rates. This information can be used to identify areas for improvement in your game.
Some launch monitors can provide recommendations on the best spin rate for your swing speed and tempo. This information can be used to tweak your technique and achieve more backspin.
Using a launch monitor can also help you choose the right golf ball options to improve your spin rates.
Golf Ball Technology And Material Options To Improve Spin Rates
Golf ball technology has evolved significantly, and there are now options available that can help you achieve the desired amount of spin. Here are some key points about golf ball technology and material options:
Golf balls with urethane covers are known for their ability to generate more backspin. This is because they create more friction with the clubface, which in turn leads to more spin.
Multi-layered golf balls are designed to offer more control and spin. They feature a thicker outer layer, which helps the ball spin more when struck.
Distance golf balls are made of harder materials and are designed to offer more distance. However, these balls often have less spin and are not ideal for those looking to improve their backspin.
Improving backspin in golf shots requires a combination of technique, equipment, and technology. By understanding the different options available, you can make informed decisions that will help you achieve the desired results.
Frequently Asked Questions Of How Do You Get Back Spin On A Golf Shot
How Do You Create Backspin On A Golf Shot?
To create a backspin on a golf shot, hit down on the ball with a steep angle, and hit the ball with the grooves of the clubface.
What Clubs Are Best For Backspin Shots?
Wedges are the best clubs for creating backspin shots because they have the most loft and the most spin. The most common wedges are pitching wedges, sand wedges, and lob wedges.
What Is The Importance Of Backspin In Golf?
Backspin is important in golf because it helps to control the ball's flight and distance. It also makes the ball stop quickly when it hits the green.
Conclusion
Overall, getting backspin on your golf shot requires a combination of technique, equipment, and practice. By focusing on your ball position, angle of approach, and club selection, you can set yourself up for success. Additionally, perfecting your technique through drills and practicing on a variety of surfaces can improve your ability to produce backspin consistently.
Investing in high-quality golf balls and clubs designed for backspin can also make a significant impact on your game. Remember to stay patient and continue to work on your technique, as getting consistent backspin takes time and practice. With dedication and the right approach, you too can produce impressive backspin and take your golf game to the next level.